Top 5 Picnic Resorts in Hyderabad
Hyderabad is the city of pearls, which is home to stately mosques and noisy bazaars lined parallelly alongside swanky new office buildings and malls. These glimpses into the city's rich past with inherent promises of an even better future make Hyderabad a city worth visiting. If you are opting to visit this beautiful city, make your stay comfy with top resorts for a day outing in Hyderabad. Wild Waters is one of the best adventure parks in Hyderabad, which offers endless adventure and fun.
Booking a stay in any of the best resorts and including Wild Waters in your bucket list is worth a shot. Here are the top 5 picnic resorts in Hyderabad:
1. Palm Exotica Boutique Resort and Spa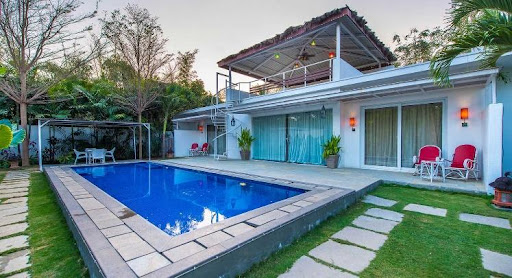 Having an exhilarating amusement park called Wild Waters within the premises, this exotic resort and spa is everything for a perfect holiday. It is the most sought-after holiday spot, serving all cuisines and delicacies under two restaurants and providing lavish and posh rooms for stay. It has grand halls for weddings, meetings, and parties; along with comfy rooms and villas. The Floral spa is the soothing timeout one can desire and an extravagant pool for fun-lovers.
2. Pragati Resorts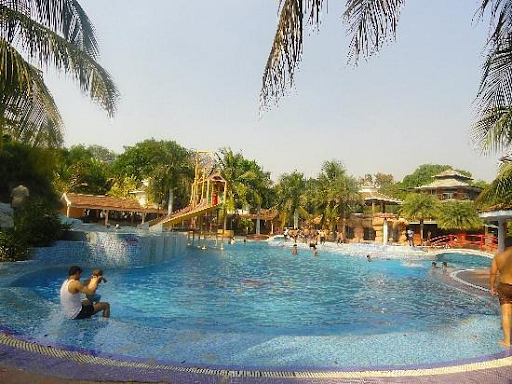 Pragati Resorts is an eco-friendly resort spread over 85 acres of greenery, flora, and fauna. It's ideal for family get-togethers and residential conferences, just 35 minutes from the city. It has facilities like a swimming pool, amphitheater, big stage for shows and product launches, multi-cuisine restaurant, banquet hall, conference hall, board room, water slides, indoor games, outdoor games, children's park, boating, and a variety of Herbal plants.
3. Mrugavani Resort and Spa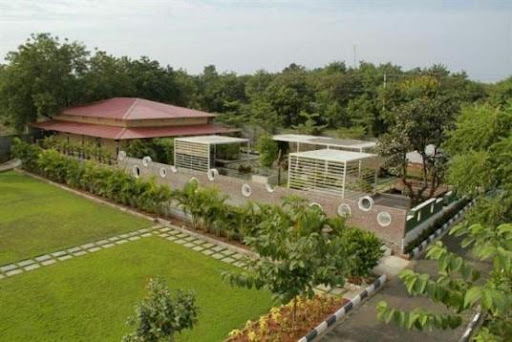 Mrugavani Resort and Spa is not only a stay option but an eco-tourism project that blends nature and modernity. It has become an integral part of Mrugavani National Park, spread across 1006 acres. This hideaway is within city limits and an ideal place for weekend trips and extended stays. It is 18 km away from the heart of the city and 15 minutes drive from Rajiv Gandhi International Airport. Mrugavani Resort and Spa is a partnership venture in the eco-tourism sector with the Telangana State Forest Development Corporation Limited to spread environmental awareness among present and future generations.
4. Aranya Resort by Mrugavani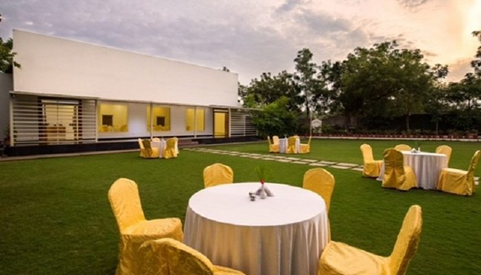 Aranya Resort by Mrugavani in Hyderabad offers rustic villas and benevolent hospitality resembling an aesthetic village amidst verdant gardens. This eco–friendly hotel has spacious bedrooms, lavish living rooms, and private lawns. Their event accommodation is ideal for wedding celebrations. It also features an outdoor pool, a dining area where guests can enjoy international cuisines, a kid's playground, and a shared lounge.
5. Brown Town Resort, Spa & Convention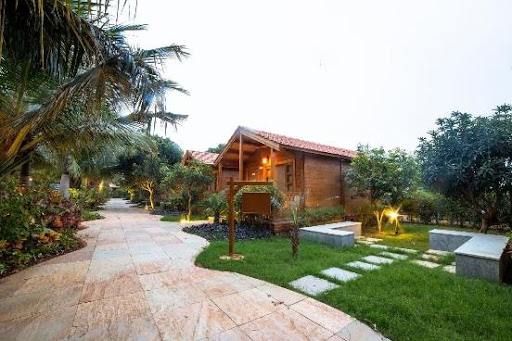 Built among lush gardens, this upscale resort offers accommodation in a collection of cottages. Immerse yourself in the bliss of heavenly indulgence and unrivaled privacy. Each villa has its own private space in the front with lavish nature's greenery, beautiful area attractions, and fantastic pool views. It also has its own private space in the front with huge windows as if extending into the landscape.
Conclusion
Make your journey through this mind-stirring metropolis by choosing the best resorts for a day outing in Hyderabad, and be ready to be amazed, frustrated, confounded, and thrilled, all at once! Ramoji film city, Jala Vihar, snow world, Wild Waters, Mount opera, are some of the best tourist spots and adventure parks in Hyderabad.